Doug Marshall
Market Assessment
Published December 18, 2008
While brokers watch commercial lending sources dry up and investors and consumers sweat over their IRA's and 401(k)'s, concern over one's personal welfare can sometimes cause us to lose perspective on the depth of the credit and liquidity crisis affecting the nation.
It's amazing to consider just how big this one-time credit crunch, now a near-depression, has affected things – things like the American banking community.
The 24th and 25th banks to fail in 2008 recently gave up the ghost. Haven Trust Bank of Duluth, Georgia, and Sanderson State Bank, in Texas, both got bought out by local rivals according to the FDIC.
The opportunity presented for the strong financial institutions to buy out the weak ones seems to be irresistible – from big powerhouse institutions to small boutique investment firms, banks sit and drool over weakened rivals that can bolster their portfolios and positions.
In considering that 25 banks have failed during the year, compared to just 3 bank failures in 2007, it's plain that the entire financial and banking institution is reeling, tottering around and trying to maintain its own balance, like a woman with most of the glue gone from one high heel.
And when the FDIC itself doubles the premiums paid into the system by banks and considers tapping Treasury for short-term cash to ease its own cash flow – it says that we all had better hang on by our fingernails.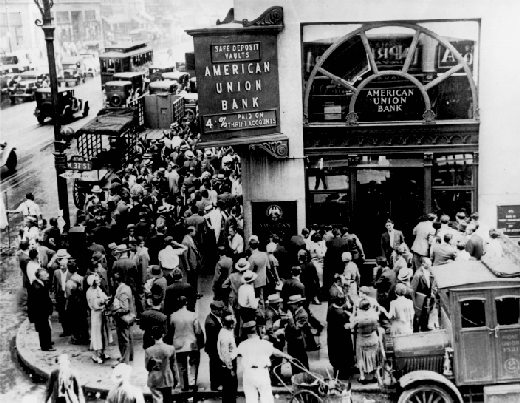 The FDIC, insurer's insurer, was created by Congress in 1933 expressly for this purpose, to reestablish confidence in the banking industry. Since then, it has covered the failures of 2200 depository institutions and brags that "no depositor has lost even a penny of insured funds."
The FDIC even felt called upon to issue a statement to that effect; basically a "you can count on us" speech that seeks to assure investors and depositors that it will be there no matter how many banks hit the floor.
But those of us living in the world of financing and lender/investor relations have to wonder where we'll be in a year's time. For most of us, our goal for 2009 should be to just get through it as best we can and not necessarily to get on top of it.
Sources:
Financial Week/Reuters, Dec 13, 2008 – Two More Banks Bite The Dust
Financial Week/Reuters, Aug 27, 2008 – FDIC May Hit Up Treasury For A Little Pin Money
Bloomberg News, Oct 8, 2008 – FDIC Will Double Premiums To Boost Insurance Fund
FDIC Press Release, Dec 10, 2008 – FDIC Reiterates the Guarantee of Federal Deposit Insurance
Tim Catts for Financial Week, Dec 15, 2008 – Big Battle Shaping Up For Smaller I-Banks